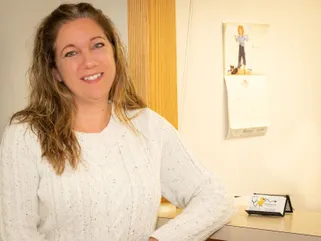 Denise Wolken MD Pediatrics
6851 East Genesee St Fayetteville, NY 13066
Tel: (315) 991-4180
Fax: (315) 991-4046
To contact our office, simply call our main phone line 315-991-4180. During office hours, you will reach Jennifer at our front desk who will be happy to help you. Call this same number after regular office hours and it connects directly to our answering service who will be able to contact Dr Wolken or the physician on call.
In order to free up our main phone line for incoming calls, calls coming from our office may have the caller ID # 315-400-2526. This phone line is for outgoing calls only . If you attempt to return a call using this phone number, you will be redirected to use the main phone number 315-991-4180.
Upon registration, parents obtain a patient portal account that includes a message center. This allows a direct connection to the office after hours for non urgent matters and questions that can wait until the next business day to get answered.
Emergency/After Hours
If you need to reach a physician after hours for an urgent matter, please call our office number 315 991-4180. After hours, this number is connected to our answering service who will be able to contact the doctor on call. If this number is inoperable, please call Answer USA directly at 315-634-3621. Please save all non urgent calls until the next morning when our office staff is available.